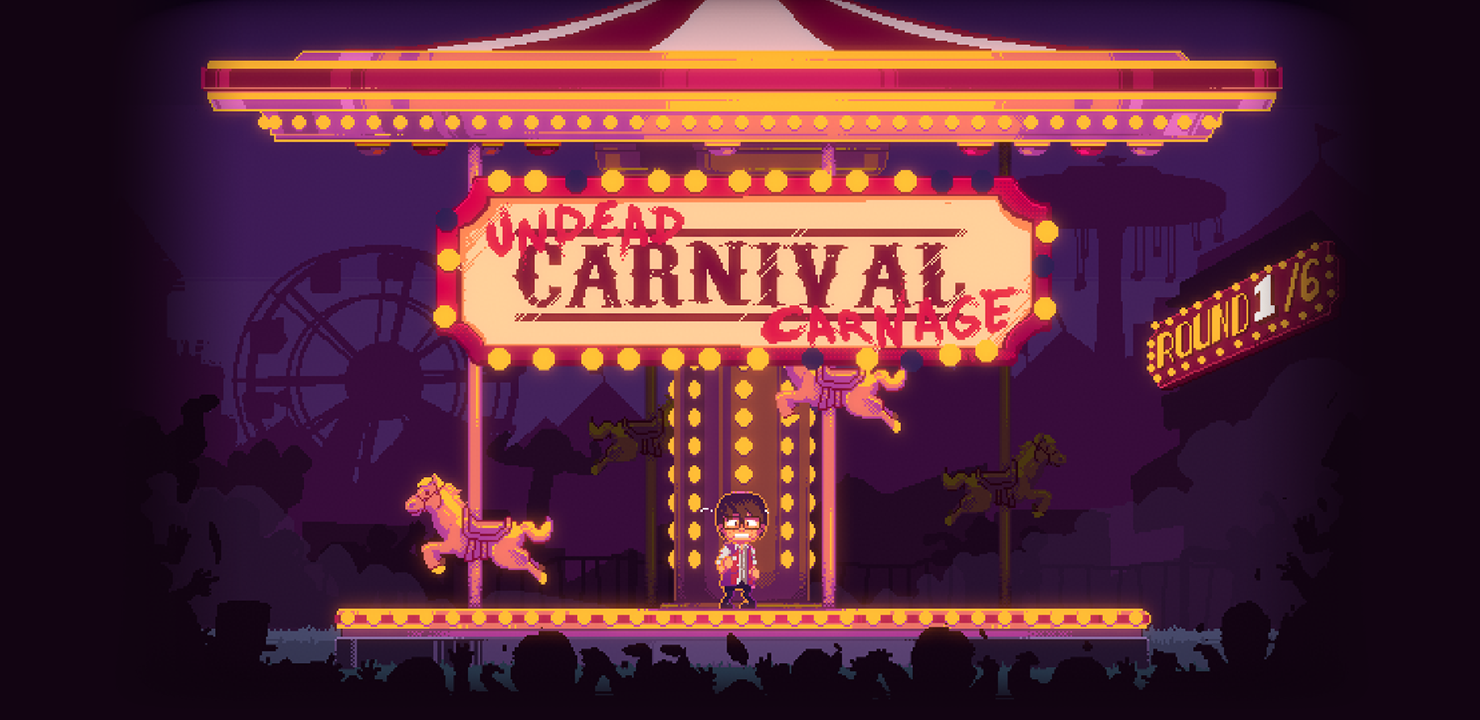 Undead Carnival Carnage
Play as Jared, the carnival attendant, as he pushes through hordes of zombies while trapped on a panic-inducing carousel of CARNAGE!

Controls:
WASD to move
J to Push
K to Jump
P to Pause
Credits:
Art - Lenny Lam
Programming/Game Design - Mark Ilog
Music/Sound - Johnson Nguyen

Created for Ludum Dare 47 Game Jam
Theme: Stuck in a Loop
p.s. We did the entire development process live on Twitch if you're interested.